NORTH IOWA BULLS SEASON PASSES INCLUDE SEVERAL PERKS, INCLUDING:
♦ The ability to lock in your seat for all 28 regular-season home games without having to wait in line or battle the crowds for a good seat
♦ A 10% discount on all purchases at Brutus's Locker Room Sponsored by Christie Door Company
♦ Exclusive events just for season pass holders
♦ Exclusive Happy Hour specials prior to the opening puck drop on Friday nights
♦ "No Ticket Left Behind" – simply exchange an unused season ticket for a single-game ticket for yourself or a friend
♦ Automatic enrollment in the "Bulls Biweekly" email newsletter with all of the latest North Iowa Bulls headlines and promotions
And more!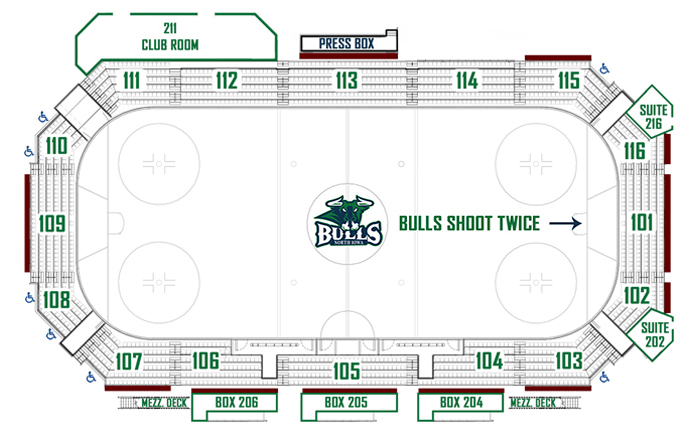 Upgrade any season pass to a Top Shelf premium seat (with your choice of a bar rail and padded high-top seating or a stadium seat with extra legroom), or a Glass seat for just $65 more!
GOT QUESTIONS?
Call 641-423-4625 or email swurtzel@northiowabulls.com
WANT TO PURCHASE NOW?
Click here to lock in your season pass for the 2022-23 North American Hockey League season!